11. McAfee Knob Appalachian Trail in Virginia, USA
Wow, what a magical view. You or your dog shouldn't be afraid of heights at this place!
12. The Leaning Tower of Pisa, Italy
Once here try to see how many pictures you can get of your dog interacting with the tower. Just like the picture below
13. Wahtum Lake in Portland, USA
Go hiking near Wahtum Lake and the pacific crest trail
14. Santorini, Greece
Take your dog and go for a swim the Aegean sea, and don't miss checking out one of the the most important archaeological site in the Cyclades – Akrotiri
15. Lake Wanaka, New Zealand
Lake Wanaka is New Zealand's fourth biggest lake, a perfect place to take a swim or paddle. Also a perfect place for hiking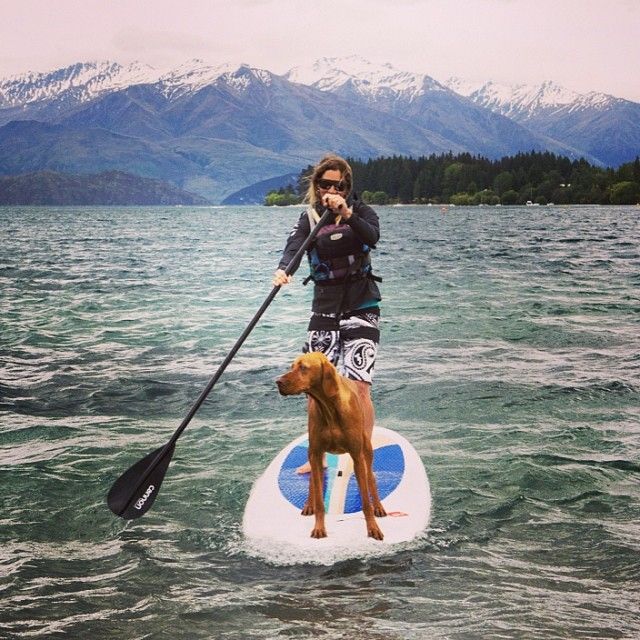 16. Machu Pichu, Peru
Why not hike through the famous archaeological excavation of Machu Picchu in Peru?
17. New York, USA
Take your pup and explore the city that never sleeps. Go to the top of the empire state building and watch over the city. Or why not treat your dog to a hot-dog from the classic NYC hot dog stands.
18. The Northern Lights
Seeing the northern light is something that you should put on yours and your dogs bucket list because it's truly magical to watch. You can see northern lights in many different places here are the top 6 for 2016
Svalbard, Norway
Kakslauttanen, Finland
Jukkasjärvi, Sweden
Reykjavik, Iceland
Northern Canada
Scotland, UK
19. Lofoten Island Of Senja, Norway
Do you think your pup would enjoy running in the snow here? I know I would!